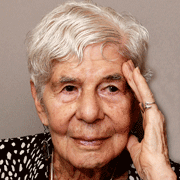 Thanks to Roy Fuchs for creating a readable resume for me. Photo by Mike Lauterborn
Miggs Burroughs never says "no." He is a lifelong Westport resident whose award winning graphic art work can be seen all over our town - and beyond.
He designed the Westport Town Flag and an Easter Egg for the Reagan White House that now resides in the Smithsonian Institution. He has created hundreds of logos, ads, brochures, and websites for commercial and non-profit clients throughout Fairfield County, including award-winning posters for Save The Children, the American Red Cross and Baskin-Robbins. Click here to see more of his design work.
His large catalog also includes design work contributed to the Westport Library,
CLASP Homes, STAR, Inc., The Westport Weston Family YMCA, First Night, Levitt Pavilion, Wakeman Town Farms, Al's Angels, Embrace Hope (Sandy Hook), Homes with Hope, Westport Young Woman's League, Westport Country Playhouse, Positive Directions, Save Westport Now, Westport Rotary, Staples Tuition Grants, Westport Chamber of Commerce, and Project Return.
Burroughs is a 1967 Carnegie Tech Drama Department graduate (now Carnegie Mellon University). Five years later he was selling Pop Art style paintings and prints in Boston and New York galleries that won him a commission for a Wall Street lobby installation, a
U.S. Postage Stamp, and four covers for TIME Magazine - including the one for Richard Nixon's resignation.
More recently, he has exhibited his cutting edge lenticular imagery in many one-man shows, and has won several "Best in Show" awards. He was also honored to have Westport's Schools and Housatonic Community College select some of his images for their Permanent Art Collections. Miggs also has permanent lenticular installations in the pedestrian passageway on Main Street, Westport, at the Westport Train Station, and at the Burke Rehabilitation hospital in White Plains.
Click here to see more of his lenticular work
He is a founding member of the Artists Collective of Westport, and a member of the Silvermine Arts Center and The Ridgefield Guild of Artists among others.
Mr. Burroughs has been previously honored as a Paul Harris Fellow by the Westport Rotary (twice) , as one of the YMCA's Faces of Achievement, and as Volunteer of the Year by CLASP of Westport, and STAR of Norwalk, to name a few.
In 2012, his first book, "The What If Book of Questions" was published and was received with glowing reviews. Click here to visit the "What If" website